The Colony Water Tower Camera
This directory is used to host the live images and timelapse compilations taken from The Colony water tower at Morningstar & Chesapeake.
This project is still in the testing phase. Various hardware and software bugs are still being worked out.
The camera will upload a new image every minute, and an hourly timelapse is uploaded as close to the hour as possible. In addition, daily timelapses are compiled and uploaded by 5AM each morning. The daily timelapses include the last 24 hours of images.
14 days of archives can be found here.
Latest Still Image: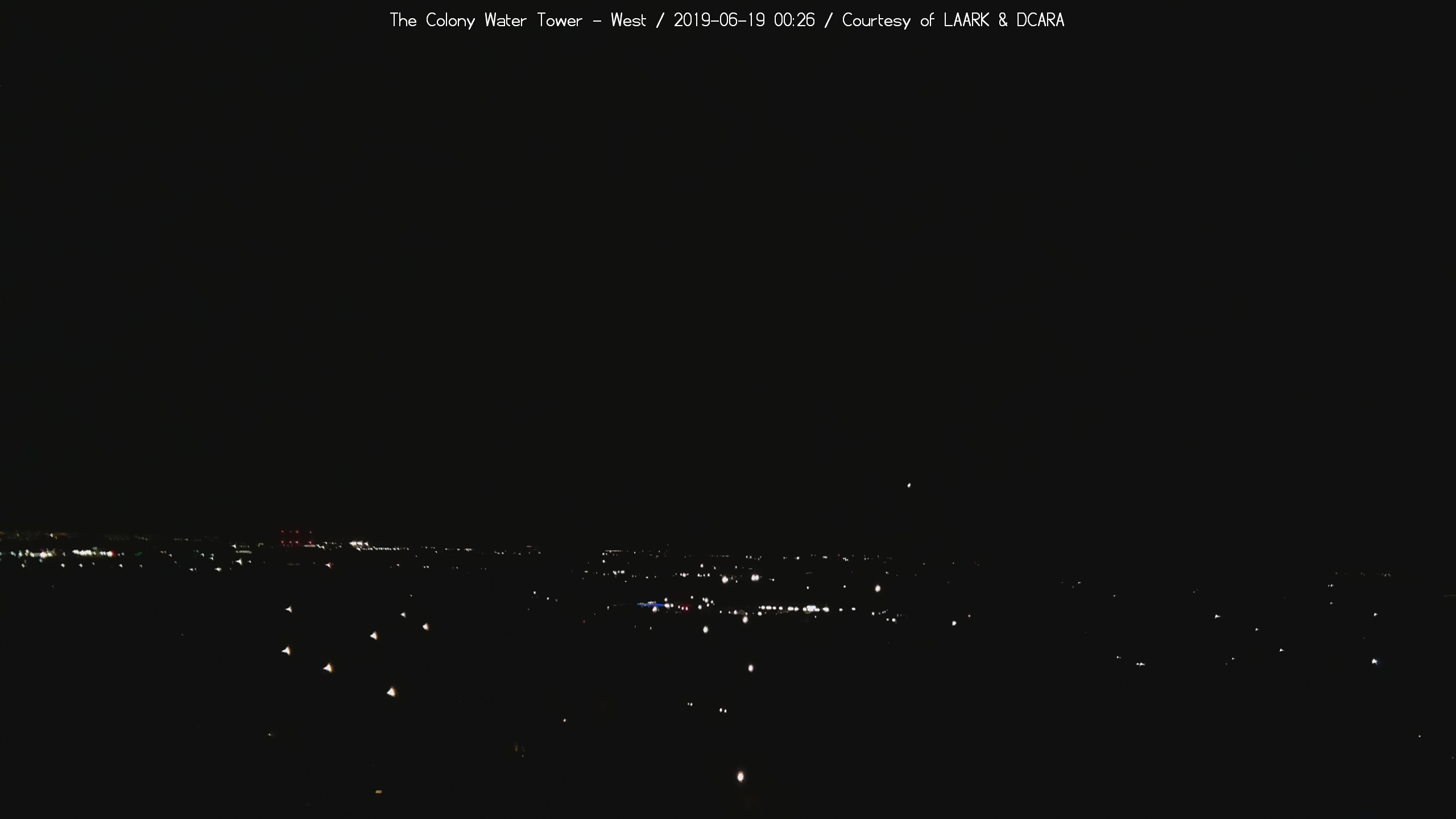 (Updated every minute)
For any technical issus or assistance with the project, please contact Andrew at ke5gdb@gmail.com.
For LAARK club information, please visit the club website at k5lrk.org.
For DCARA club information, please visit the main club website at dcara.net.